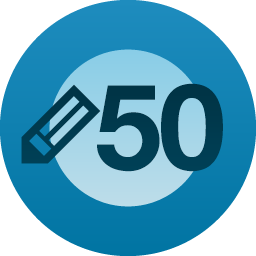 Congratulations on writing 50 posts on Fiction in My Head!
Well now!  There is a lot more where that came from but I'm shocked.  I love it when WP sends me a sticker, a pat on the back.  I feel like I'm in grade school.  LOL.
I'm on a roll… (She says laughing out loud doing a happy dance.)
Love ya'll!  Thank ya'll!